Mana Public Arts Debuts Voter Turnout Initiative, 'Project 270'
The inaugural campaign allowed a nationwide multitude of artists to "Get Out The Vote".
Nov 4, 2020 · 2 Minute Read
---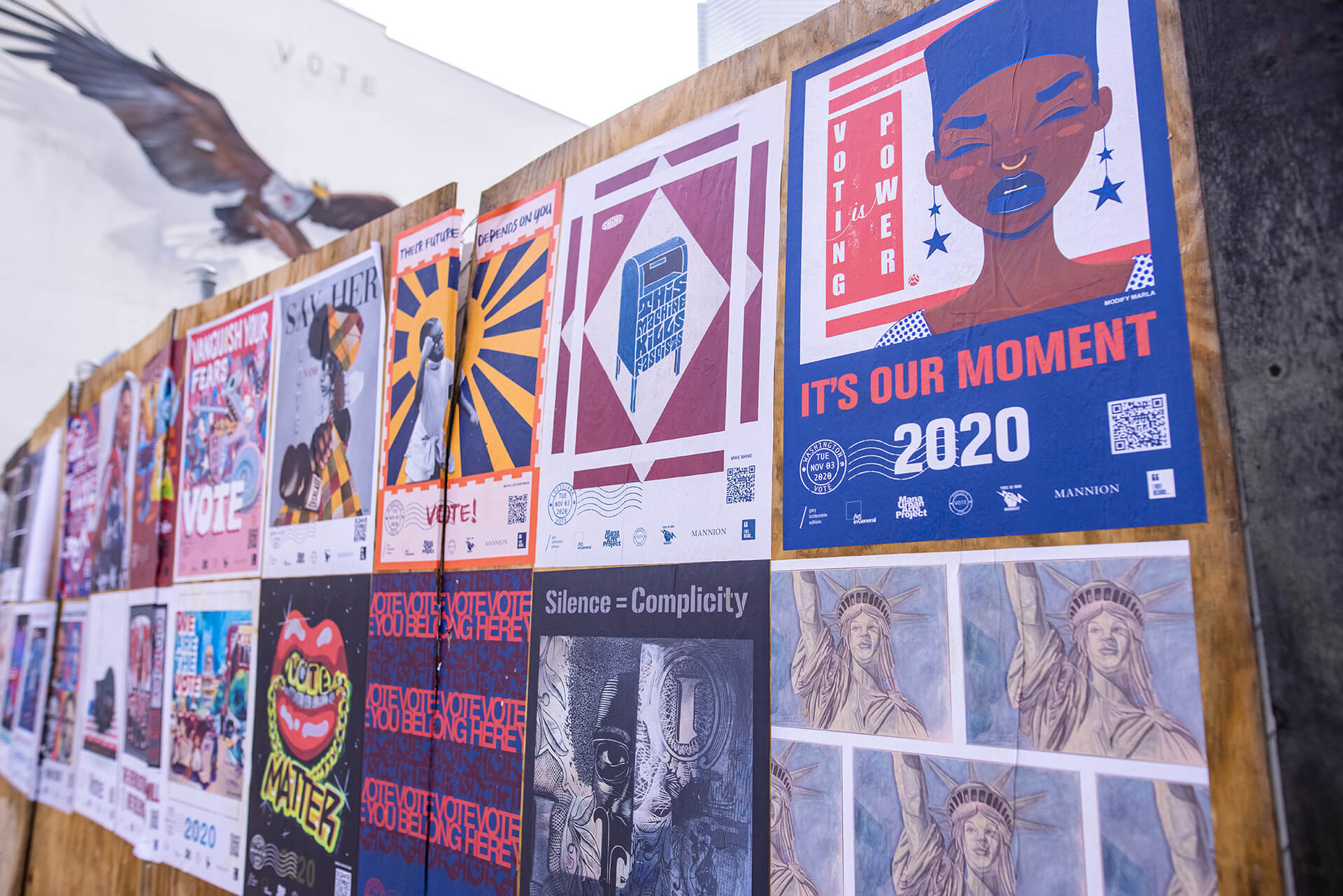 In anticipation of a crucial 2020 U.S. General Election, Mana Public Arts partnered with Art in General, Gary Lichtenstein Editions, Jonathan Mannion and Murals for Humanity to produce an influential get-out-the-vote campaign. The non-partisan initiative, known as 'Project 270', pays homage to the 270 electoral votes required for the U.S. Presidency.
In 2020, Millennials and Gen Z – voters 18 to 38 – represented the future of this country and nearly 40% of the electorate. Yet, little if any of the content created by major campaigns was done so with them in mind. Project 270 was forged as an effort to increase voter awareness and turnout, particularly amongst this age group, by flooding the country with Get Out The Vote (GOTV) images, posters, billboards, and other art in the three weeks prior to election day.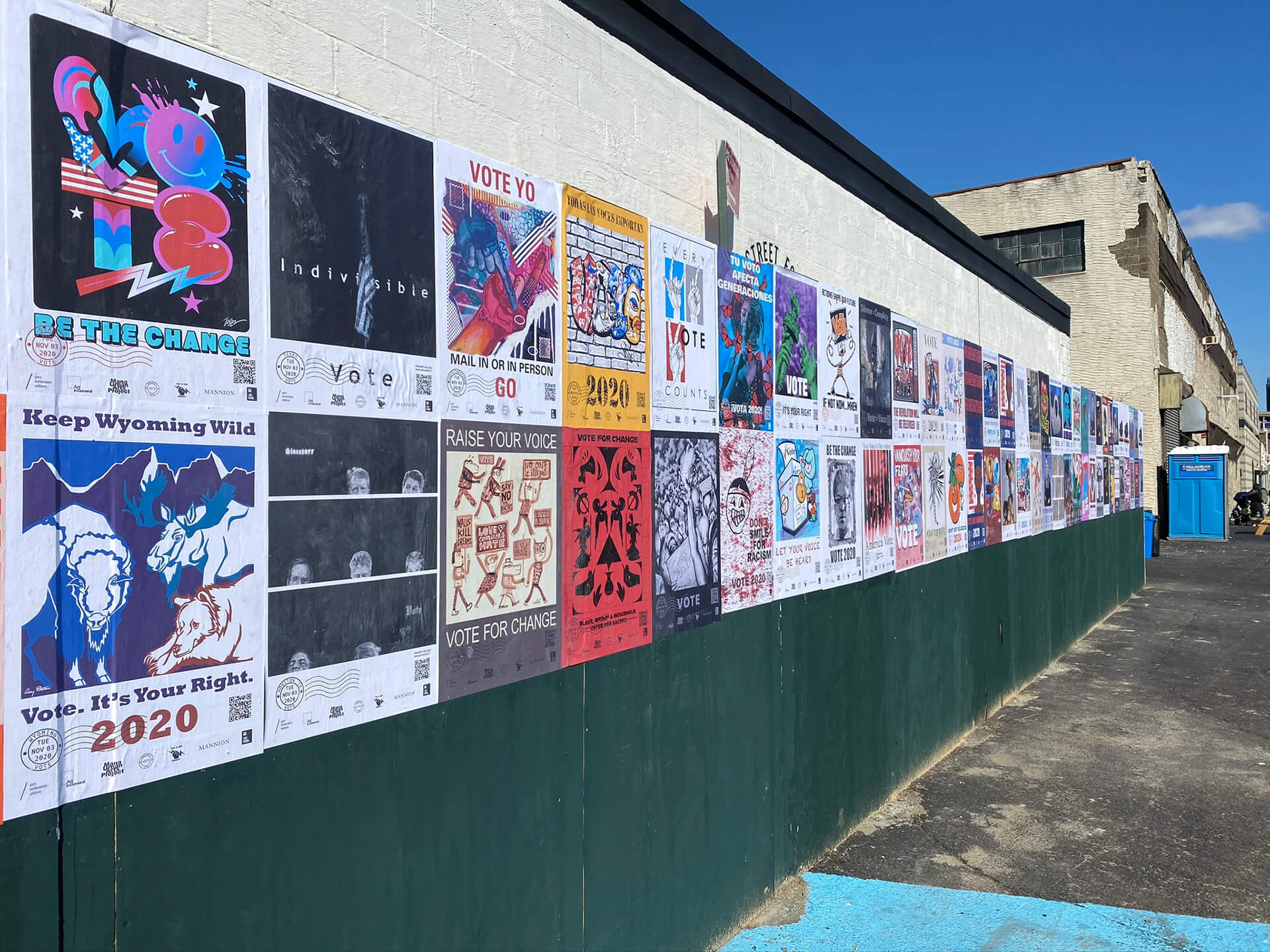 Project 270 Wheatpasting, Long Island City
The project covered all 50 states, the District of Columbia, and Puerto Rico. The aim was to get critical information out through a creative medium that reflected the collective consciousness of the United States and motivated young voters to show up on November 3rd.
To do this, Project 270 partnered with outstanding graphic and street artists to create 52 state-specific (plus D.C. and Puerto Rico) posters. To maximize the reach and overall impact of the project, all imagery created was made available to the public, for free, via digital download and giveaways.
Osiris Rain, an international muralist and post contemporary figurative painter, created the poster as seen below in representation of North Carolina.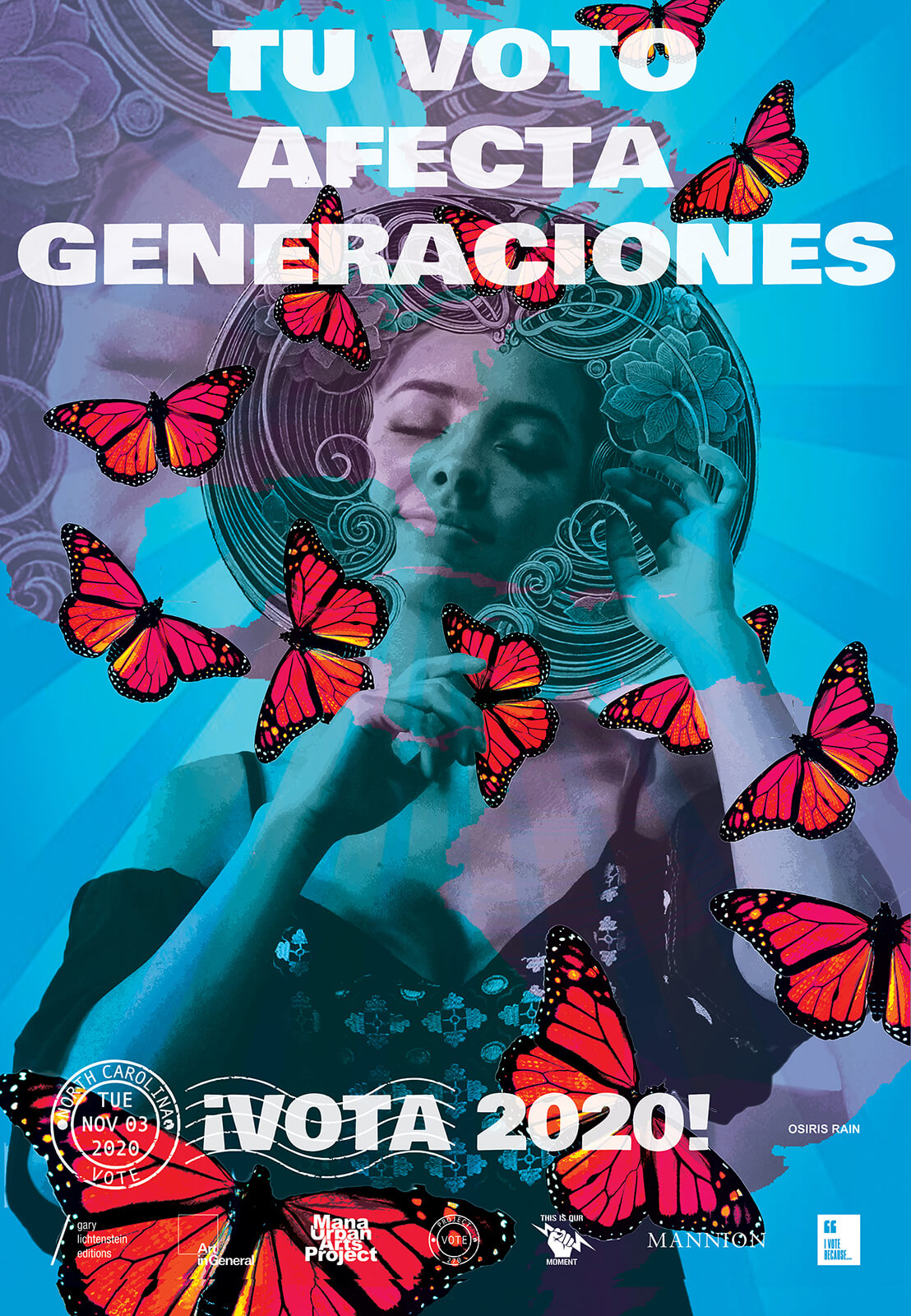 Project 270 Poster by Osiris Rain, North Carolina
Rain spoke as well to the importance of voting, and what it means to him.
50+ additional examples of posters, one for each U.S. state (plus D.C. and Puerto Rico), and more information on the Project 270 initiative can be found at project270.org.
---