Espacio Vogue Returns to Miami featuring Mana Fashion as Main Sponsor
A four-day exclusive shopping experience curated by Vogue took place in Miami's Design District.
May 24, 2022 · 1 Minute Read
---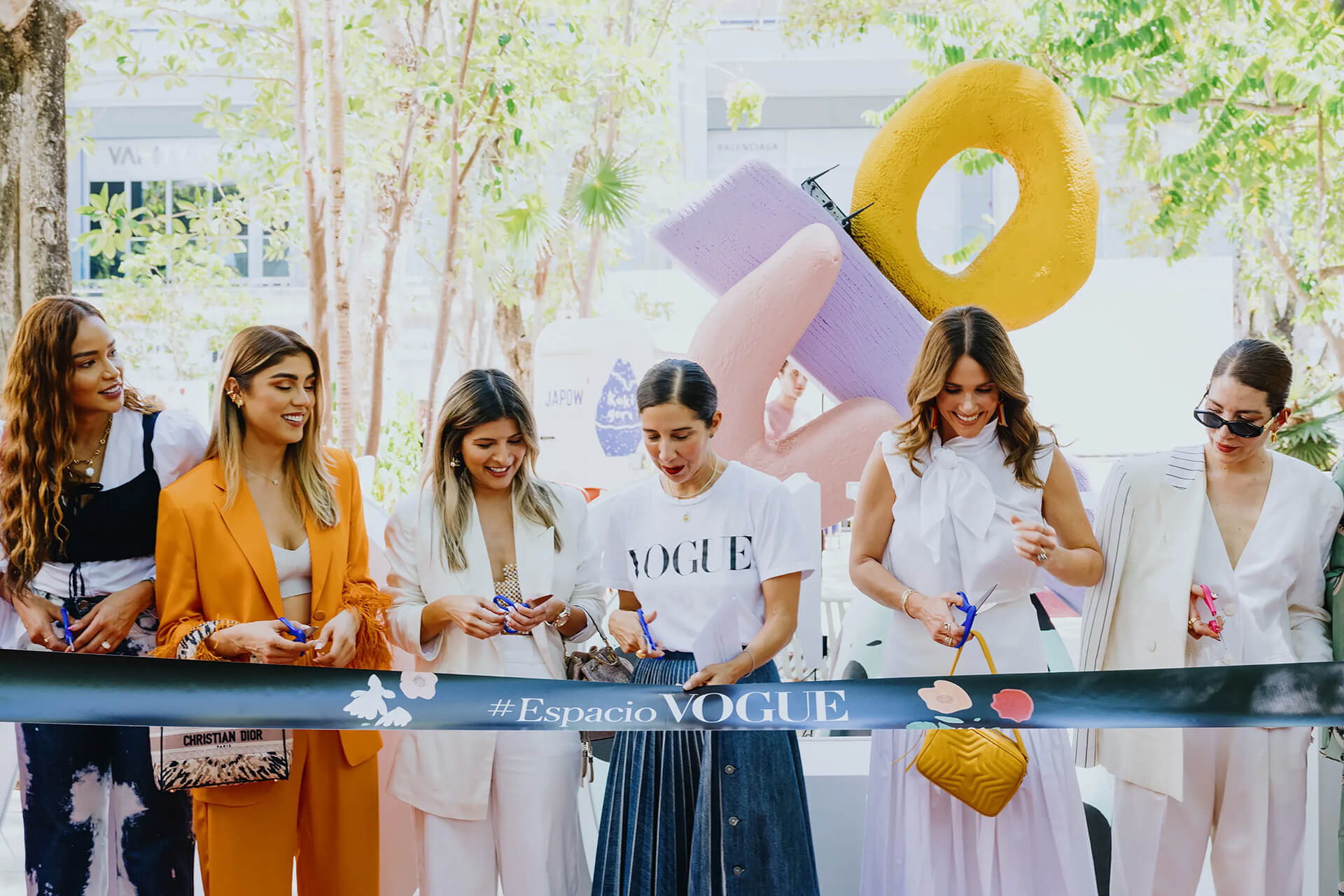 Mana Fashion, the newest subsidiary of Mana Common's Culture division, supported this year's Espacio Vogue event, held in the Design District's Paradise Plaza from May 19th to the 22nd. For the second year, the Vogue pop-up event provided an exclusive shopping experience where guests can access the very best Latin American fashion, beauty and accessory brands, and connect with many of the founders and designers.
The four-day event kicked off with the official snip of the ribbon and featured over 30 brands from across Latin America, including Jacqueline Moncayo, Piel de Mujer, Yidios Hakim, Smeralda Swimwear, Olette, 770 Fine Jewelry, and many more. Attendees included Head of Vogue's Editorial Content, Karla Martinez de Salas, fashion stylist, Gabriela Medina, Co-Founder of Latin American Fashion Summit, Estefania Lacayo, and influencer and creative consultant, Pam Arias, among others.
This unique once-a-year event, where Latin American and international brands come together, brings the best of design to the Miami fashion community, and Mana Fashion was thrilled to be a part of this year's success.
Photo by: David Alvarado Media. (2022). 'Espacio Vogue Miami 2022: Los mejores momentos del imperdible evento'. Vogue Mexico. (19, May).
---