Mana Fashion Services Hosts Faith and Fashion Panel and Runway Show
'Haute & Holy' brought together over 120 fashionistas from varying religious denominations to celebrate the intersection of individual style and faith within our current culture.
Sep 16, 2022 · 2 Minute Read
---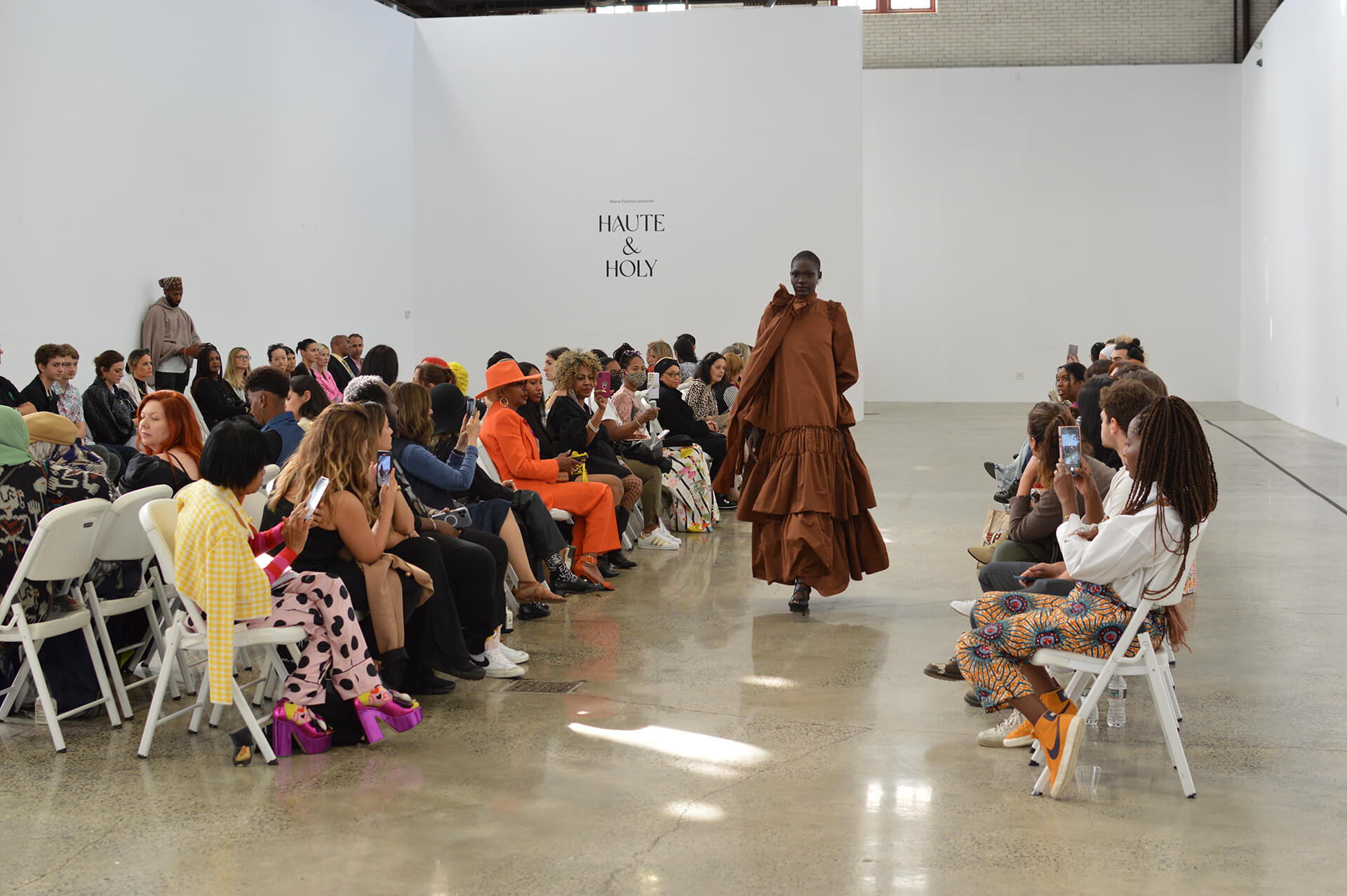 This past Monday, the Mana Fashion Services team presented an afternoon examining the relation of faith with fashion, and the role garments play in current society. The event took place at Mana Common's expansive Jersey City arts center, Mana Contemporary. 'Haute & Holy' featured a series of events to address equality, diversity, and inclusion in the fashion industry, and was claimed a monumental success by all who attended.
Two panel discussions were held back-to-back with questions created by the iconic Iris Apfel and moderated by Hayvi Bouzo, Co-Founder of Yalla Productions.
The first panel included Kate McGuire, a British sustainability consultant and Founder of Converted Closet; Norsham Mohamad Garcia, Founder of Miami Modest Fashion Week; and Aviad Arik Herman, an illustrious Israeli fashion designer known for his work with the 'Miss Universe' pageant.
Participants in the second panel were Tobi Rubinstein, best-selling author of The House of Faith and Fashion: What My Wardrobe Taught Me about G-d; Muna Hamedi, culture and fashion consultant; and Sandra B. Wilkins, retired Chair of the Fashion Department at Qatar VCU.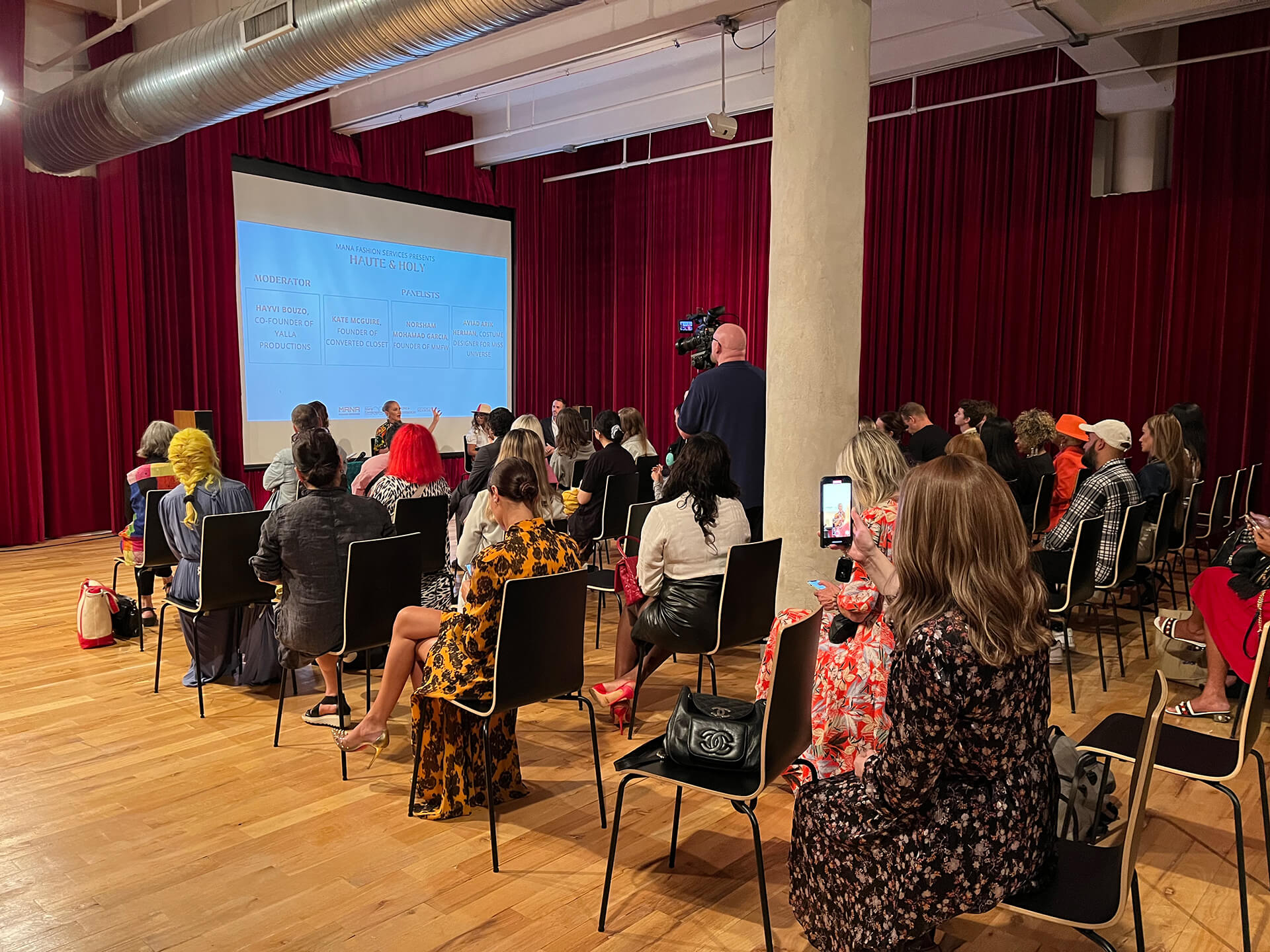 Hayvi Bouzo moderates 'Haute & Holy' panel featuring Kate McGuire, Norsham Mohamad Garcia, and Aviad Arik Herman
Panelists wore jewelry by the world's only jewelry inlaid, Holy Gems, with never-seen-before, extremely rare, natural precious gems, mined exclusively from the Holy Land adorned the panelists.
The tour de force of the day was the modest fashion runway show featuring the work of six designers from around the world. Each collection highlighted how gorgeous and modern designs can meet the spiritual and stylistic requirements required by many Muslim and Orthodox Jewish women.
Designers participating in the runway included Donna Leah Designs, Melanie Brandon Designs, Aviad Arik Herman, Converted Closet, and a selection of global brands curated by MMFW.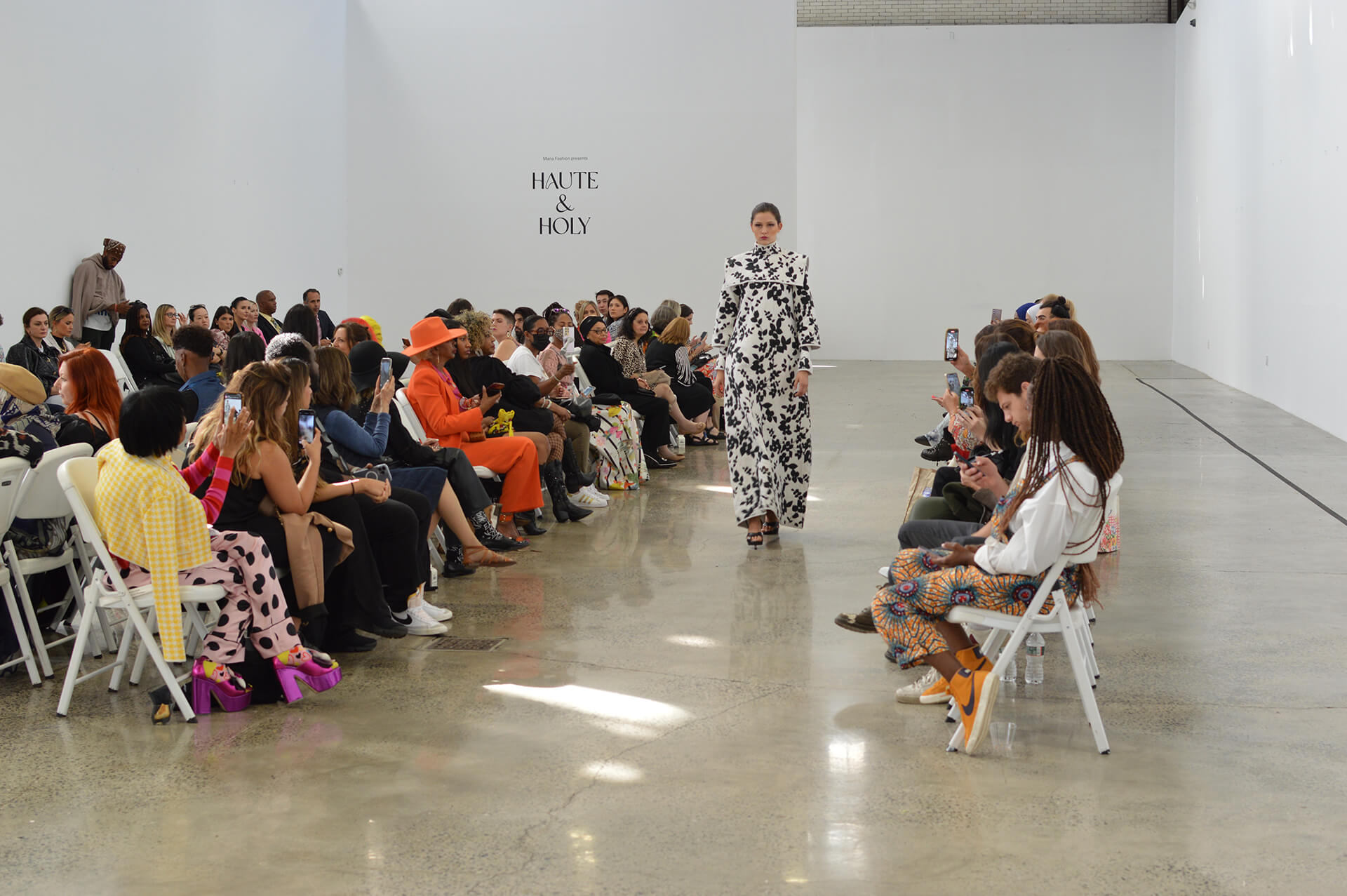 'A World of Modest Fashion Group' Runway Show, curated by Miami Modest Fashion
---