Mana Tech and Miami-Dade County Mayor Announce First Round of Speakers for NFT BZL
The conference will be a day-long symposium featuring the women and men pushing forth progress in the NFT world.
Oct 18, 2021 · 3 Minute Read
---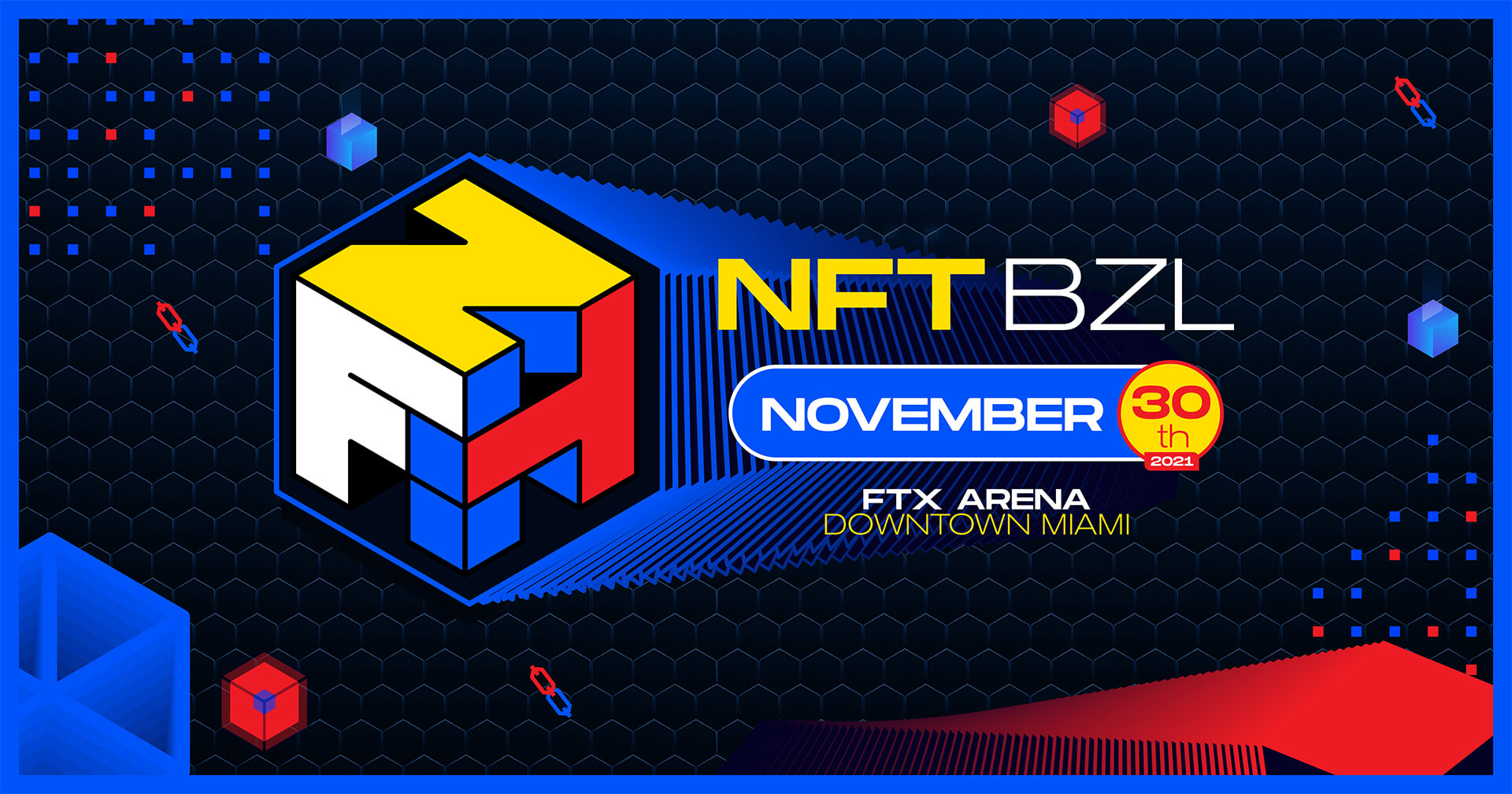 During a press conference at the FTX Arena, Moishe Mana's Mana Tech and Miami-Dade Mayor Daniella Levine Cava announced the first round of speakers for the NFT BZL conference. NFT BZL, the first major Non-Fungible Token (NFT) conference, will take place on November 30, during Miami's Art Week. The program features headline speakers Justin Blau, Krista Kim, Alex Mashinsky and many others.
While NFT's have seen a meteoric rise in the arts community, entertainment, gaming and broader economy, they remain uncharted territory for many in the general public. NFT BZL's program aims to educate and inspire its audience, presenting key collaborators and thought leaders to speak on use cases, strategy and execution for this unique digital asset.
Conference speakers will include musician Justin Blau (3LAU), CEO and Co-Founder of Royal-the music ownership platform funded by Paradigm and Founders Fund; Alex Mashinsky, CEO & Co-Founder of Celsius, the crypto-banking platform; Avery Akeinni, President of VaynerNFT; Tim Draper, billionaire venture capitalist and cryptocurrency enthusiast; Cathy Hackl, Forbes Technology Journalist and Metaverse Strategist; Elena Silenok, Founder and CEO of Clothia, the luxury fashion retailer for the cryptocurrency space; Krista Kim, groundbreaking digital artist who recently led the Steve Aoki-curated auction from Sotheby's with a $110,000+ winning bid; Sofia Garcia, Founder of ARTXCODE; Misha Libman, Co-founder and Head of Product for Snark.Art; Emily Yang, NFT artist better known as pplpleaser, accredited for inspiring the formation of PleasrDAO, a prolific NFT investment club; Wayne Scot Lukas, top fashion designer consulting for Tina Turner and Janet Jackson, who is launching a forthcoming fashion NFT project; Lin Dai, CEO and Co-Founder of OneOf.com; Will Weinraub, CEO & Co-Founder of OnChain Studios; Jonathan Ovadia, Chief Executive Officer and Co-Founder of AEXLAB; Albert Ovadia, Chief Technology Officer and Co-Founder of AEXLAB; Elizabeth Ann Clark, Chief Creative Officer and Co-Founder of AEXLAB; and Jake Brukhman, founder of CoinFund, one of the first blockchain-focused investment firms in the US.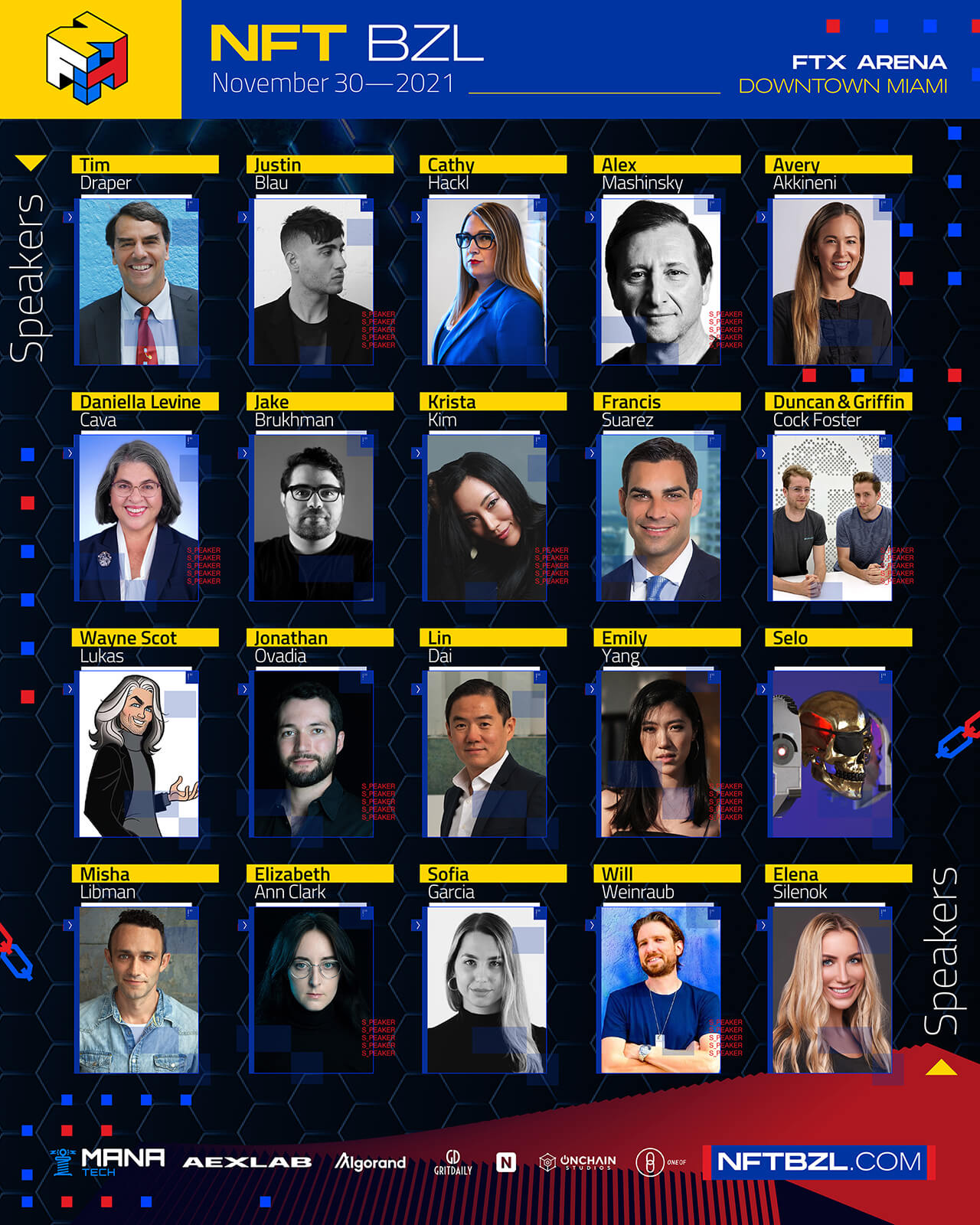 NFT BZL announces first group of speakers
NFT BZL's program is set to include panels, fireside chats, digital galleries, auctions and more. The event is co-hosted by Grit Daily and Algorand, the blockchain-based cryptocurrency platform and supporting sponsors, Nifty Gateway and Oneof. More information on additional speakers, sponsors, partners and programming to come.
---