'NFT Week' Returns to Mana Wynwood for Second Year
The full-service convention center kicks off Tech Month with one of the biggest Web3 events.
Mar 30, 2023 · 1 Minute Read
---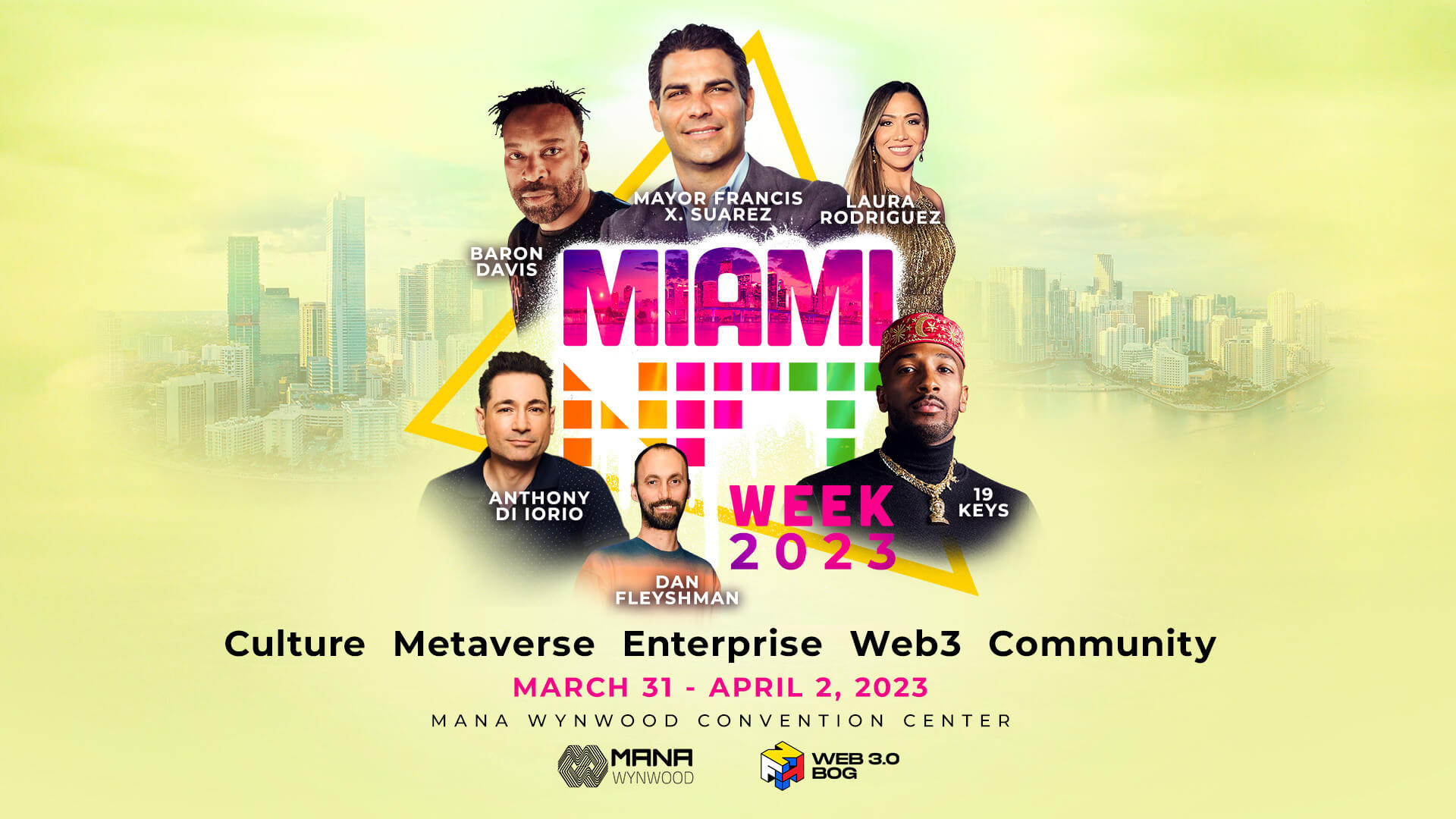 Mana Wynwood Convention Center welcomes back Miami NFT Week this year from March 31st through April 2nd. The massive Web3 function aims to bridge the rapidly growing crypto-native communities emerging in Latin America and the United States, teach attendees about the benefits of blockchain technology, and provide opportunities to join the NFT community.
In recent years, Miami has become a hub for technology and innovation, particularly in cryptocurrency and blockchain. Now it is bringing together industry leaders, developers, artists, and enthusiasts to explore the latest development in the world of Web3.
The 3-day event will be packed with the biggest players in the space, who will speak about their journey in NFTs and educate the audience on terms such as Metaverse, DeFi, DAOs, and more.
Don't miss out on the opportunity to network with other NFT enthusiasts in real life and learn how Web3 is transforming the world we live in and how you can join this digital revolution.
Secure your ticket today!
---