'Zero Waste Workshop' Teaches Importance of Sustainable Fashion
Mana Fashion Services and Pangea Kali Virga hosted an interactive and educational event on the 8th floor of Mana Common's Downtown Miami headquarters.
Sep 28, 2022 · 2 Minute Read
---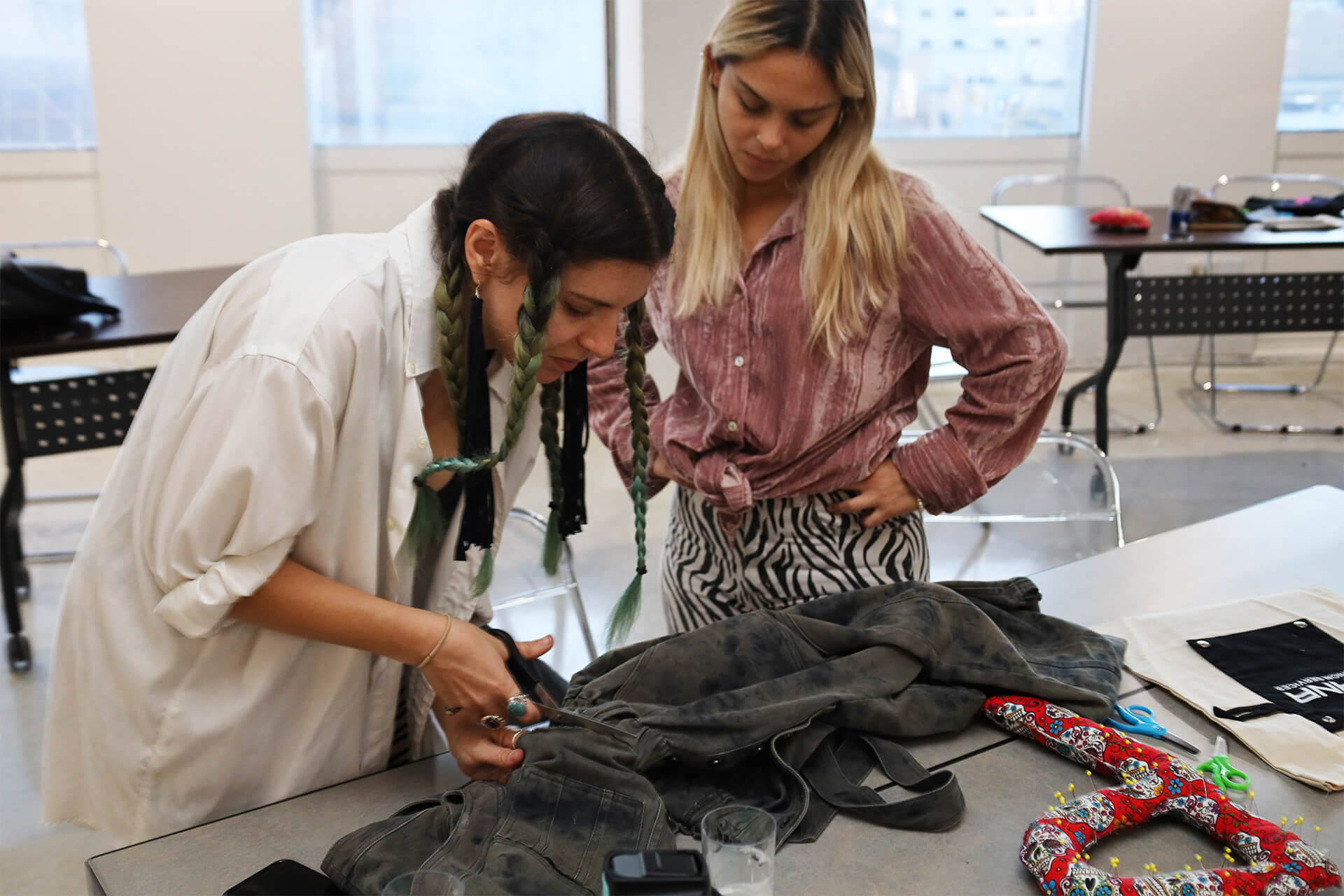 Pangea Kali Virga cuts cloth at Zero Waste Workshop, Ocho Blanco Loft
On September 22, Ocho Blanco Loft was packed with environmentally conscious guests that included fashion students from Istituto Marangoni, The Arts Institute, and St. Thomas University, as well as professionals from myriad industries throughout South Florida. All were excited to learn how to upcycle their old garments using scraps, dead stock, or vintage materials to create new and wearable pieces.
According to those that attended, the workshop hosted by Mana Fashion Services was warm and inviting, with everyone engaged, talking, and working together in true community fashion.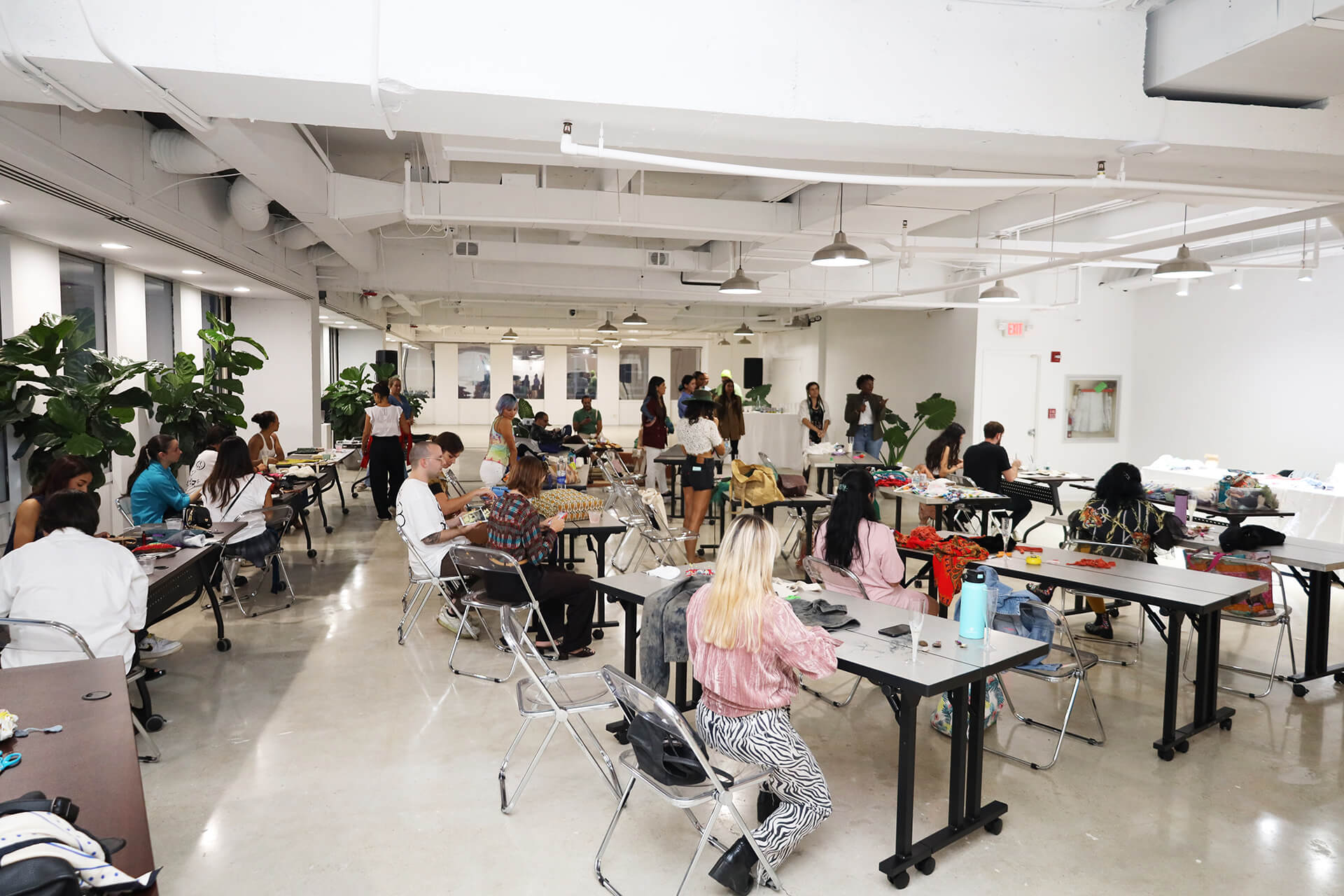 Zero Waste Workshop at Ocho Blanco Loft, Downtown Miami
The sold-out workshop was led by Pangea Kali Virga, an enthusiastic creator whose work spans many sides of the fashion and art industries. She worked closely with each participant to help them reuse, revamp and remake their projects. A true pioneer in sustainability, her aim is to build collaborative networks while uplifting the community and showcasing sustainable practices.
Following the workshop, a swap shop had many guests excitedly trying on clothes while others enjoyed snacks, cocktails, networking, and great conversations.
The event was a major success and a testament to the Mana Common philosophy that our world is becoming increasingly connected and that our shared humanity gives us common ground, common decency, and common knowledge upon which a truly thriving community ecosystem must be built.
Be the first to know about Mana Fashion's upcoming events by joining the community.
---