5 Key Strategies to Beat Miami's Sizzling Heat
Navigate the city's rising temperatures with our guide to staying cool this summer.
Jul 13, 2023 · 2 Minute Read
---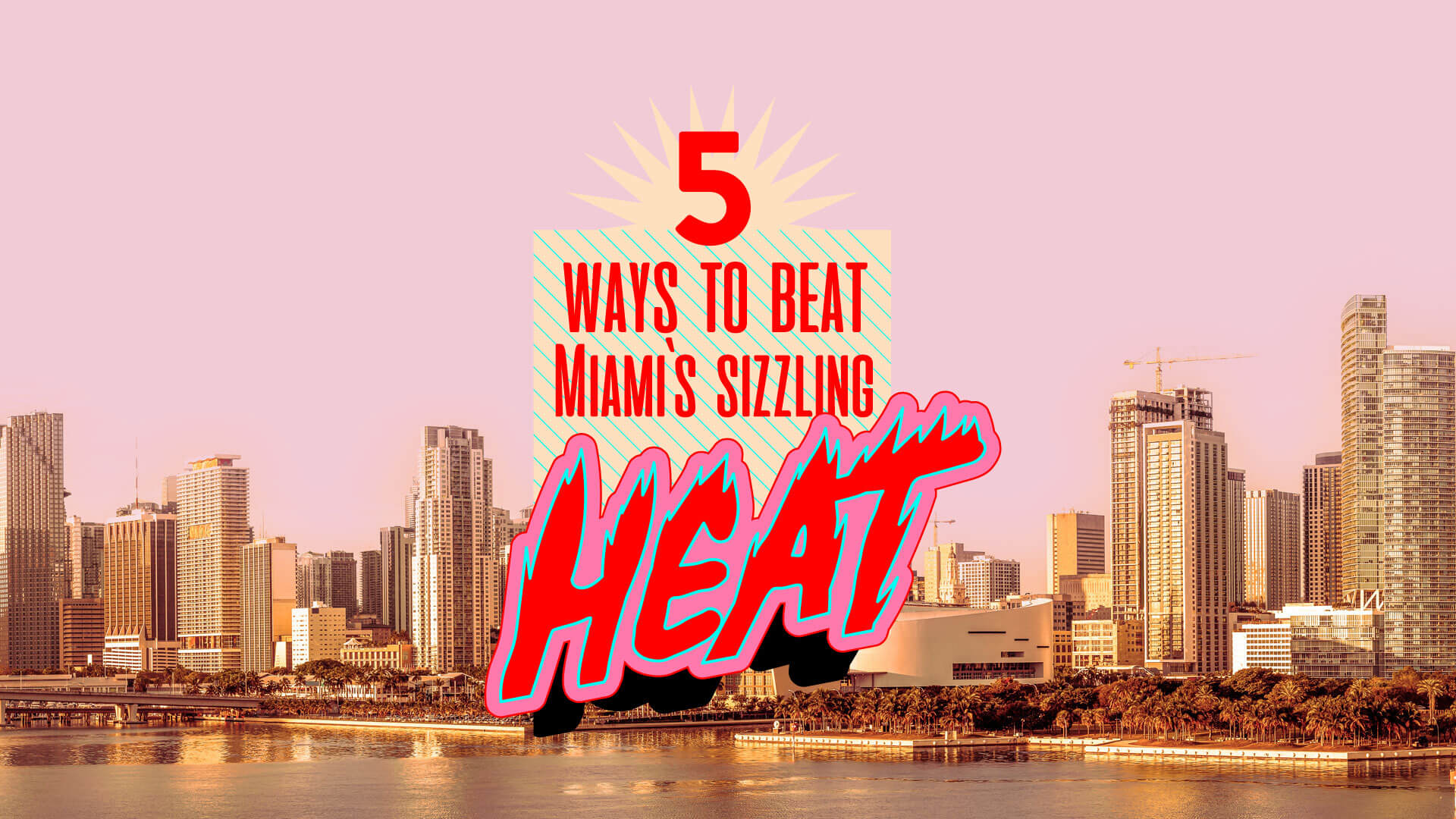 Miami's scorching heat can sometimes feel relentless, but fear not! With a little preparation and clever tactics, you can maintain cool and comfortable even with record-breaking highs. Follow these five essential tips, and not only will you beat the heat but also enjoy the summer in the 305.
1. Stay Hydrated

The combination of high temperatures and humidity can quickly lead to dehydration. Always carry a reusable water bottle and make it a habit to drink water regularly throughout the day. Don't wait until you feel thirsty; sip on water consistently to stay cool and refreshed.

2. Plan Outdoor Activities Strategically

If outdoor pursuits are part of your agenda, arrange them wisely to avoid the day's peak heat. Early mornings and evenings tend to be more tolerable. Limit daytime outdoor activities as much as possible. This way, you can still enjoy the city's attractions, parks, and open-air spaces while reducing your contact with the intense midday heat.

3. Dress Smartly

Selecting suitable attire can make a significant difference in combating the heat. Opt for lightweight, loose-fitting, and breathable fabrics like cotton or linen. Light colors reflect sunlight, aiding in maintaining a cooler body temperature. Remember to wear sunglasses and apply high-SPF sunscreen to shield your skin from harmful UV exposure.

4. Seek Air Conditioning with Indoor Activities

Gear your daytime activities to exploring Miami's numerous malls, museums, libraries, and other public buildings with AC. Take advantage of these cool environments to rejuvenate and dodge the sun's potent beams. Downtown Miami is home to three museums, the HistoryMiami Museum, the Perez Art Museum Miami (PAMM) and the Phillip and Patricia Frost Museum of Science. They all provide an opportunity to learn about history, science, and art, all while staying cool.

5. Embrace Water Activities

Given Miami's close proximity to stunning beaches and waterways, it's only logical to make the most of this luxury, especially in the summer. Dive into the invigorating ocean or relish the serene city pools. Engaging in water activities such as kayaking, paddleboarding, or jet skiing provides a cool respite and presents an exciting avenue to discover the city's aquatic beauty.
---