Get Wrapped Up in History at Mummies of the World: The Exhibition
Miami's Frost Museum of Science has unveiled its newest exhibit, guiding you through a 4,500-year-long journey that explores the fascinating histories and origins of mummified remains.
Jun 2, 2023 · 2 Minute Read
---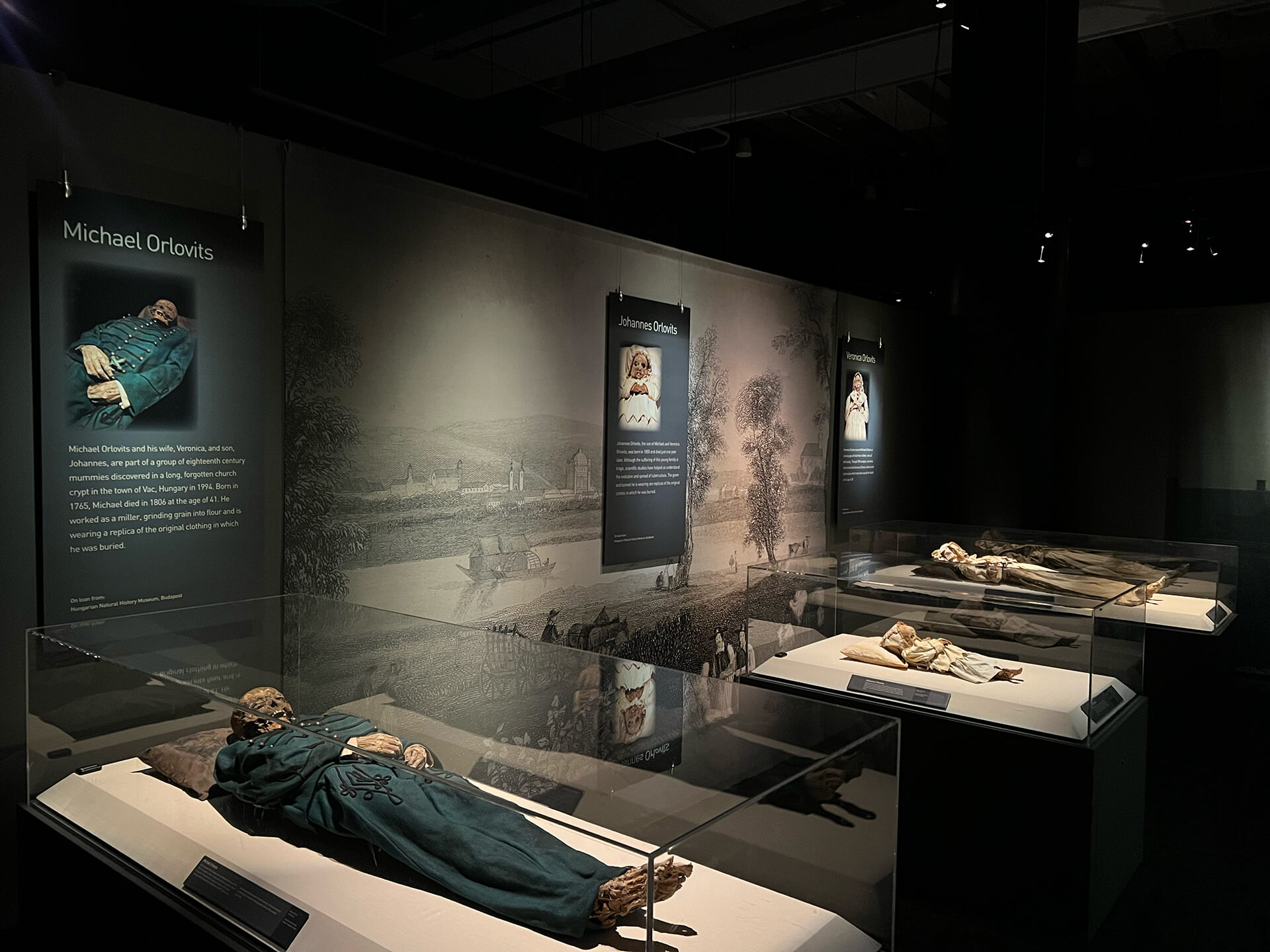 'Mummies of the World: The Exhibition' at Frost Museum of Science
Hey there, adventure seekers and history buffs! Are you ready for a spine-tingling voyage through time? Well, hold on tight, because the Phillip and Patricia Frost Museum of Science has just debuted the largest collection of mummies ever assembled!
Prepare for Mummies of the World: The Exhibition, featuring 40 real human and animal mummies and 80 rare global artifacts. Explore the lives of ancient people from Europe, South America, and Ancient Egypt, offering compelling insights into past cultures and civilizations.
Visitors won't just embark on a 4,500-year journey exploring the history of mummified remains; they'll also discover how these fascinating relics came into existence. Within this display, you'll discover the fascinating differences between natural and intentional mummification practices. The collection includes the enigmatic Baron Von Holz, a German noble found sequestered in a 14th-century castle, the educational Burns Collection from the early 19th-century, and a menagerie of Egyptian animal mummies, such as a feline, falcon, snow hare, lizard, weasel, and fish.
Admission to the exhibit is included with any museum ticket. Maximize your visit and explore the rest of the property: the Aquarium, the Planetarium, and other standout exhibitions at the Frost Museum of Science.
Mummies of the World: The Exhibition is on view through Monday, September 4, 2023, in the Hsiao Family Special Exhibition Gallery, located on the Frost Science Museum's first floor.
Catch a glimpse of the captivating showcase here.
---